World Intellectual Property Day recognizes women's advancement in IP
This year, the celebration of World Intellectual Property Day, recognized each year on April 26 by the World Intellectual Property Organization, was dedicated to the continued advancement of women's innovation and creativity in the field.  

Gender disparities in intellectual property rights are as old as the field itself. Creative occupations held by men, such as writer, artist, engineer and musician, were the ones protected under the first IP laws. At the time, women weren't in those fields and their creative works like knitting and quilting were not eligible for IP rights.

Decades of pioneering change, including women who didn't receive credit for their inventions or contributions, have led to the opportunities women can pursue as inventors and IP lawyers.

Christine Lebron-Dykeman, partner and chair of the trademark practice group at McKee, Vorhees and Sease, and Heidi Nebel, partner and chair of the IP firm's chemical and biotechnology practice group, have both witnessed some of that progress in their careers.

The days where a woman in the courtroom was thought to be anyone except the attorney are gone, they said, and women's participation still needs work but has grown significantly.

The U.S. Patent and Trademark Office's 2020 Progress and Potential report shows the share of women among all new inventors seeking patents rose from about 5% in 1980 to 17.3% in 2019.

Iowa has one of the highest rates of gender diversity among its patent lawyers and agents registered with the USPTO, but still falls short of parity. Nationally, 21.8% of USPTO-registered patent attorneys and agents are women and only 1.7% are women of color.

Nebel and Lebron-Dykeman said the ways to address remaining barriers for women and increase representation lie in continuing to shift culture and provide opportunities earlier.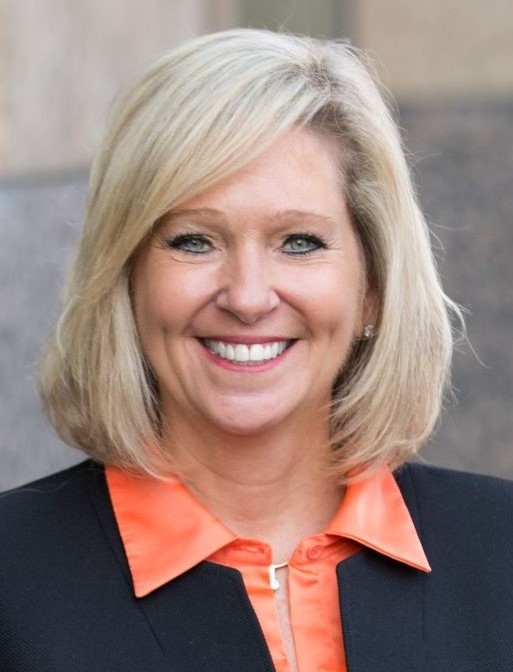 "Barriers that continue to persist now, I think, are just that women tend to shy away from STEM and women tend to shy away from being inventors," Nebel said.

Research shows bringing first-time women inventors into the IP system is important to expanding women's pursuit of IP rights. The number of women who have stayed active in the patent system five years after their first patent increased from 28% in 1980 to 46% by 2014.

The USPTO has several initiatives that aim to encourage participation of women and other underrepresented groups. Recently, the organization's Council for Inclusive Innovation announced a pilot program for first-time patent filers to increase accessibility for inventors new to the patent system.

Nebel also said intellectual property law is an avenue that isn't usually considered by students interested in STEM.

"I call us [patent attorneys] frustrated scientists," she said. "I think we love the science, but when it came to application of it, it just was not a good fit."

Her work in biotech has allowed her to work with "world-class" researchers at Iowa universities and help patent important inventions, including COVID-19 vaccines for Iowa State.
A former elementary school teacher, Lebron-Dykeman said their education is when girls learn what opportunities are open to them.

"The most substantial barriers start … when schools or teachers or parents are not encouraging young women or young girls to pursue and find excitement in the science and engineering type fields," she said.

She said showing the possibilities early on can help break the cycle of other gender disparities like pay inequality.

Lebron-Dykeman said she "fell into" her intellectual property career after clerking for a judge who had to adjudicate a yearslong patent case.

She does not have the science or engineering background that many IP lawyers hold, which equipped her with the skill to translate the science behind an invention into layman's terms when she started at MVS.

She said her path is also an example of how students can be a part of the IP field without a STEM background.

"It's back to the education of young people, education of law students, that this is a career path that you can have even if we missed that opportunity to encourage you to do science or to get you excited about science and engineering and elementary school. But that doesn't mean the end of the road is there — you can have this path as well with a different background," she said.