Reflections on Secure Iowa Conference
Last week, Heartland Business Systems (HBS) hosted the annual Secure Iowa Conference for Iowa's information security professionals. Sessions included a conversation with Des Moines Public Schools Director of Technology Lisa Irey on the school district's recent ransomware attack, a panel of local chief information security officers and a keynote from an adviser on U.S. national security.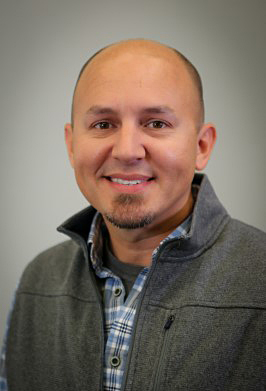 Below, HBS Vice President of Cybersecurity Kyle Wacker shares reflections on the event and current trends in cybersecurity.
What conversations or ideas stuck with you most from this year's Secure Iowa event? 
In the discussion with Lisa Irey, DMPS director of technology, about the ransomware attack on Des Moines Public Schools, hearing about the human component to the crisis was particularly insightful. All too often we are focused only on the technical aspects of cybersecurity, but this talk revealed a different and important perspective on the human experience and mental health aspects of dealing with a major security incident.
What are the technologies and topics cybersecurity professionals are working to stay ahead of?
Artificial intelligence is a hot topic and high on the list of technologies that professionals are trying to wrap their arms around. Everyone is seeking to understand the impact AI may have on their business. Will it pose data exposure issues? Do organizations know how to classify their data today? These are just a few of the concerns being discussed.
What have you learned about how cybersecurity operations affect a business's IT and technology services from your perspective at HBS, which offers cybersecurity alongside other technology services?
Companies have often thought of cybersecurity and technology services as two distinct components and have addressed them individually. We are seeing a shift in thinking where cybersecurity is now being discussed as the first topic when any technology need or service is being considered. Leading with cybersecurity in the decision-making process brings a new dynamic that forces companies to accept, mitigate or transfer the risk associated with the new technology.
Is there a resource or topic around cybersecurity that you think is underutilized or not well known in the mainstream?
I believe that data classification is an underutilized method in protecting a client's data. We are seeing more cyberattacks that focus on exfiltration of company data. If data classification were a focus, not only would the classified or restricted data be documented, but the controls around that data would be more secure, reducing the risk of exfiltration.
What are HBS's hopes or plans for future Secure Iowa conferences?
HBS plans to continue building on the success of the Secure Iowa conference. We will bring the latest cybersecurity and physical security topics to the forefront to create conversations, foster relationships, and continue to build and strengthen our community