Project will enable better storytelling, goal-setting for startups, creators say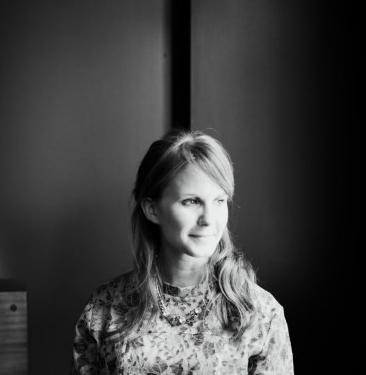 Diana Wright, startup community builder at the Greater Des Moines Partnership, was picking up on a need last year to better understand and measure Iowa's startup and entrepreneurship activity.

There isn't a comprehensive data source showcasing startups in Iowa, which meant any local tracking had to be done "piece by piece." And without that information, Wright said the Iowa startup ecosystem can't know where it stands or identify its goals for the future.

The Iowa Innovation Dashboard, first announced on Jan. 3, is meant to be a tool that starts the state on a path toward improved storytelling, goal-setting and collaboration around entrepreneurship.

The Partnership developed the dashboard with Clay & Milk, a digital publication covering Iowa startups. Over the past few months both organizations have worked to create the Iowa Founder Survey, which asks Iowa startup founders an in-depth series of questions that will inform many of the dashboard's metrics.
Wright tapped Clay & Milk Managing Editor Jake Slobe because he was already pulling in some data on fundraising for the publication's quarterly investment reports.

Slobe had also been mulling over a similar project when this opportunity came up, as he was noticing the same need for comprehensive data on Iowa's startup activity and growth.

He said Clay & Milk could find data points from the Iowa Economic Development Authority and accelerators to use in reporting, but there hasn't been something "all-inclusive" available in Iowa before.

"We haven't done a ton of, or as much as I'd like to, statewide reporting on what's happening in activity throughout the entire entrepreneurial community, so I think [the dashboard] will allow us to expand into that type of storytelling," Slobe said.

After the survey closes in February, Wright and Slobe will set off on the task of turning the responses into tangible metrics.

They plan for the dashboard to include metrics on funding, startup growth, and team diversity and culture, but the full list of metrics won't be decided until the survey responses are analyzed. With the survey looking to identify any missing pieces, Wright said the responses could bring up issues they hadn't thought about before.

"The overall perspective of what a founder thinks of the entrepreneurial ecosystem, whether there's enough resources or whether there's gaps — that's something we're really looking forward to sharing to many people in the state that work with entrepreneurs, because I think those are always the questions that come up, like, 'What can you do more [of]?'" Wright said.

Most of the metrics will be aggregate reports of the survey responses, but several will come from secondary research.

Slobe said a few that he hopes to include are the number of companies coming out of Iowa universities, the number of patent filings in the state, and the success of accelerators and incubators.

Wright said a top priority for the project, especially in the first year, is "listening to the entrepreneurs."

Just as startup founders start by listening to their customers to understand unmet needs or gaps in resources, she said the annual Iowa Founder Survey will give entrepreneur support organizations insight into founders' needs.

Another goal is for the dashboard's launch to be a catalyst for storytelling about entrepreneurship in Iowa.

Wright said data can support a "stronger narrative" and create awareness of Iowa's ecosystem among groups that don't normally intersect with startups, from national audiences to local corporate businesses.

"I always think there's a greater need to tell stories, whether it's locally, whether it's nationally, whether it's just to a community that doesn't know a lot [about startups] … but we can always do a better job of telling it through the different circles of people," she said.

In addition to telling new stories, the dashboard will give entrepreneur support organizations such as the Partnership and IEDA a bird's-eye-view of entrepreneurship in Iowa. Whereas accelerators and other groups are the "boots on the ground" engaging directly with founders, Wright said organizations that operate on the state level will be in a position to transform the data into action and policy changes.

This is only the first year, but Wright and Slobe have ideas for the next few years and plan to continuously tweak and improve the dashboard and survey.

They are currently testing another related feature called the Hot List, which would provide interested investors with a weekly newsletter highlighting startups that are actively fundraising. The list is expected to launch in February.

Wright also said it is possible, with enough data gathered, that the dashboard could expand its appeal by covering metrics on the small business and the arts economies. For now, the Iowa Founder Survey will likely go out twice a year, and data from the current survey is expected to publish on the dashboard's website in spring 2022.

Iowa startup founders can take the Iowa Founder's Survey at this link until Feb. 18.